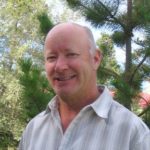 I am a Registered Clinical Psychologist who works with adults and adolescents. While much of my work, and my expertise, is in sexual and gender concerns, I do also provide short to medium-term help to people presenting with a variety of other issues. In addition, I provide clinical supervision and mentoring. Please click the Services tab for more details.
The Yukon does not regulate psychologists, so I am registered with the College of Psychologists of Ontario (CPO #2386) and licensed as a psychologist in the Northwest Territories (NWT #2250-67929). I am also listed in the Canadian Register of Health Service Psychologists (CRHSP).
My professional interests are reflected in the memberships I have in the Canadian Psychological Association (CPA), the Association for the Treatment of Sexual Abusers (ATSA), the Society for the Exploration of Psychotherapy Integration (SEPI), and the World Professional Association for Transgender Health (WPATH).
My practice is located in Whitehorse, Yukon, on the traditional territories of the Kwanlin Dün First Nation and the Ta'an Kwäch'än Council.